Dear FLUKA users,
I want to use the GCR tools to run a cosmic rays simulation. But something strange happend when I run the executable rountine.
I used the "lfluka -o exeatmloc atmloc.f" command to build the executable file. Then I run it. After entering the geographic coordinates, altitude and cut-off acceptance, the run stoped without any files like "atmloc.geo" created or ask for more parameters as expected.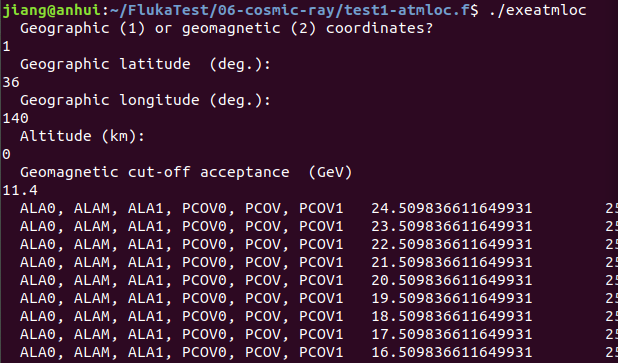 Besides, when I run the "atmloc" from …/fluka/bin/ directly, the same thing happend.
Was there something wrong or I misunderstand?