Dear FLUKA experts,
I'm trying to reproduce the results presents in the article "A new and simple calibration-independent method for measuring the beam energy of a cyclotron" (doi:10.1016/j.apradiso.2010.09.012).
The geometry contain two copper foils with an aluminium foil between them.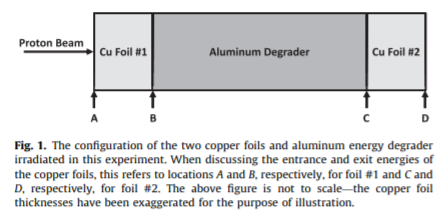 They used SRIM code and obtained a curve of the activity ratio between first and second copper foil in function of the proton beam energy, varying the aluminium thickness. The figure above shows that my results was higher than those presents in the article.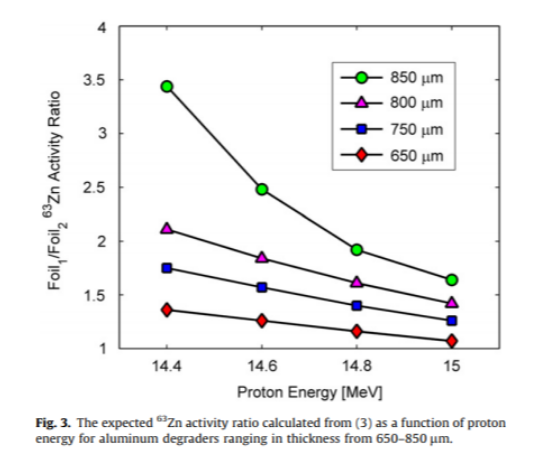 I attached my .flair file. beam_energy.flair (20.5 KB)
Could you help me to understand these different in ratios? Did I make a mistake?
Thanks in advanced.
Isabela.