Dear Fluka experts,
I created a simple simulation to get the ambient dose equivalent of neutron.
The following two pictures are my input and output drawings.I have two questions if my input is correct.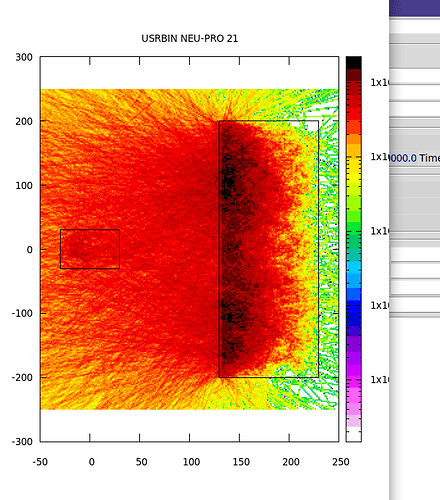 I.What are the units of data that I get?
II.The data on the right side of the output image is not completely displayed. Adding a line of code can solve this problem, but I lost it.
Li