Hi ! I try to use USRBDX card to calculate the number of photons crossing some target. But when I want to process generated .fort file there are arise such error.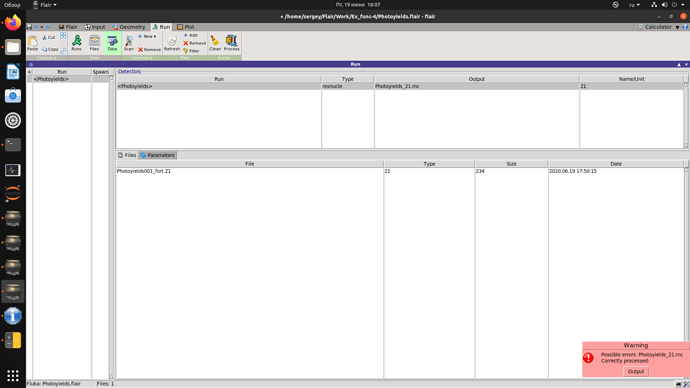 This error arose only after I added USRBDX card. Tell please what is the problem.
Here is corresponding .inp file.
Photoyields.inp (2.3 KB)