Dear FLUKA experts,
In the x-z coordinate system, the angle between the direction of proton emission and positive z-axis is 80°. The radius of the source is 0.6 cm. The projection in the x-y coordinates is going to be an ellipse. However, the shape of the energy deposit calculated by USRBIN is a circle, which should be a ellipse. The input file and picture are below: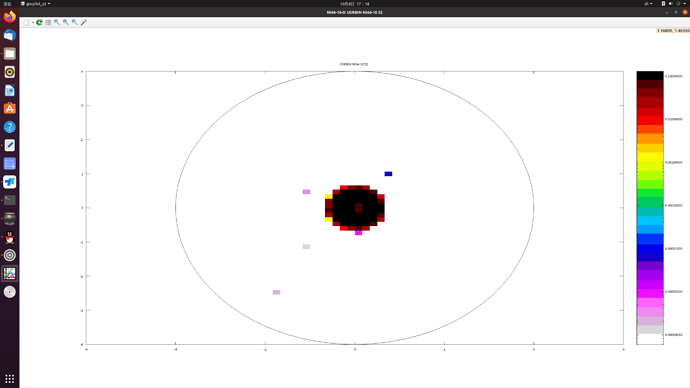 NI64-10.inp (4.0 KB)
So, what's the problem about this phenomenon?
Thanks and best regards,
Xiaohe Wang