Dear FLUKA experts,
Happy new year!
I have two questions here.
I use USRYIELD to scoring the particle LET as in the attached .inp file. But the results shows that there is no data below 0.2 keV/(μm g/cm3) as shown in plot. Is there any wrong with my input or limitation setting of USRYIELD?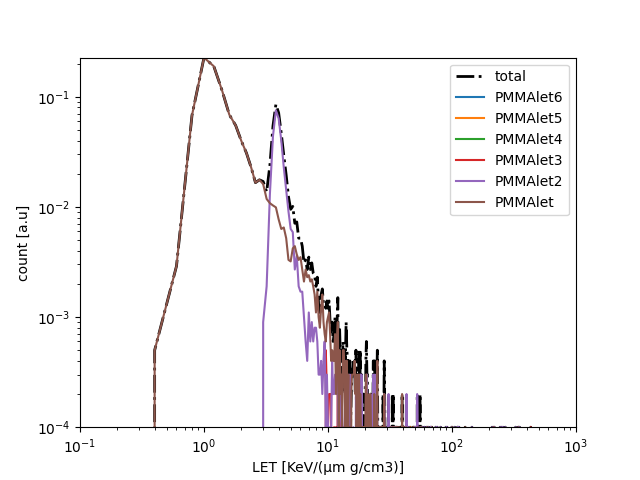 test_USRYIELD_38_tab.lis (297.9 KB)
If I set the Nbins1 to 10000 for Particle LET from min1 0 to max1 1000, there is an error message for the data process as shown in picture of error message. Everything is normal when I set Nbins1 to 5000. Why did this happen? What should I modify if I want small resolution for scoring?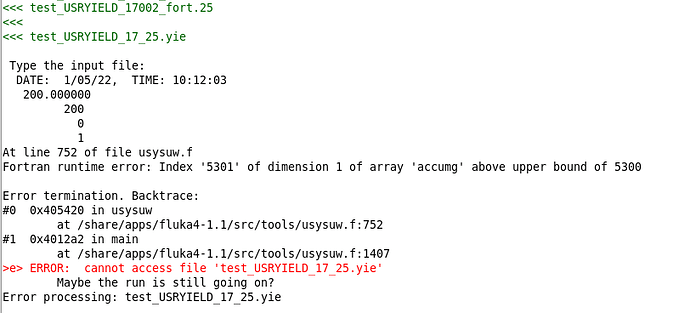 test_USRYIELD.flair
(7.9 KB)
test_USRYIELD.inp
(5.5 KB)
Many thanks for your help.
Kind regards,
Jingfang