Dear colleagues,
I ran into problems when try to plot using flair. I was following the instructions on the flair.cern website. Yet when I hit plot, an error message would pop-up. The attached is the screenshot.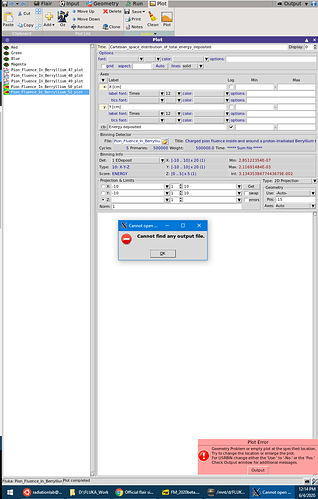 Please let me know if you need any extra info to determine what is the problem.
Thank you in advance for your help.
Martin