Dear all,
I am trying to simulate energy deposition inside CeBr3 scintillator. In future I would like to simulate pulse height spectrum of the detector. For first tests I placed radio isotope (137Cs) in front of scintillation material covered by approx. 0.05 mm layer of aluminium and I used card DETECT for scoring of deposited energy inside crystal. Obtain data were afterwards convolve with gaussian kernel to mimic energy resolution of a detector. 662 keV gamma peak ad 32 keV X-ray peak are observed in a spectrum, but I am missing backscattering peak around 182 keV, which is clearly seen, when we are doing calibration of a real detector with radioactive source.
With help of EMFCUT the transport and production of photons and electrons is set o 1 keV.
Do you have any ideas, what is behind this discrepancy?
Thank a lot for your help!
Raw data from simulation (DETECT):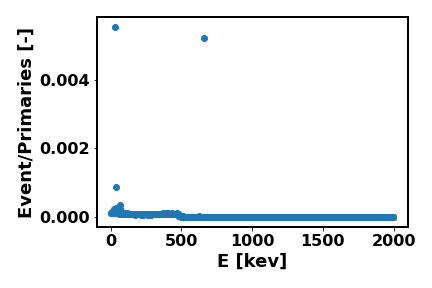 Raw data after convolution:

Spectrogram from experiment: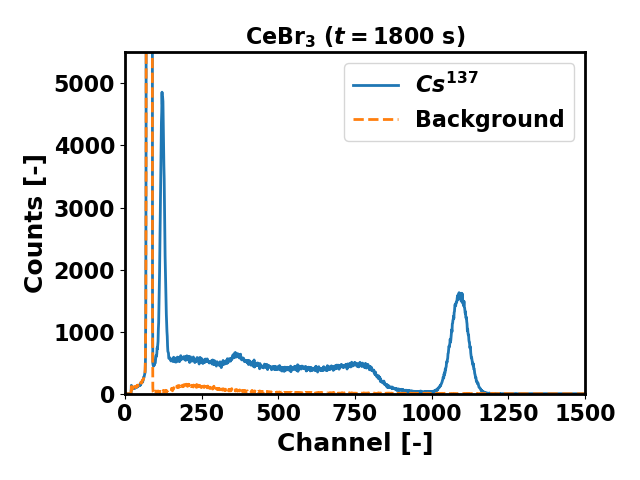 naive_detector.inp (2.8 KB)