Dear Fluka users,
I'm running a simulation with a single high energetic particle (proton 10 PeV) from the top of the atmosphere and extracting information about charged kaons, pions, and muons through the atmosphere regions and underground. To do so, I'm using the subroutine USRDRAW.
Muons usually are transported along the atmosphere and this transportation is registered in MGDRAW output file, sometimes, with hundreds or thousands of steps. I'm interested in these tracks, but also in the first and last step of each particle. To eliminate the duplicates, I post-process the data and create a unique number for each particle (unique_id) to keep the first and last step (i.e the point of creation and last point) of the particle. This post-process could contain errors and overcount some of the particles. I was wondering if from Fluka is possible to extract directly this unique id number.
If helps to understand what I'm trying, find attached a plot with, from left to right, all muons track, muons point creation (FIRST) muon point end (LAST).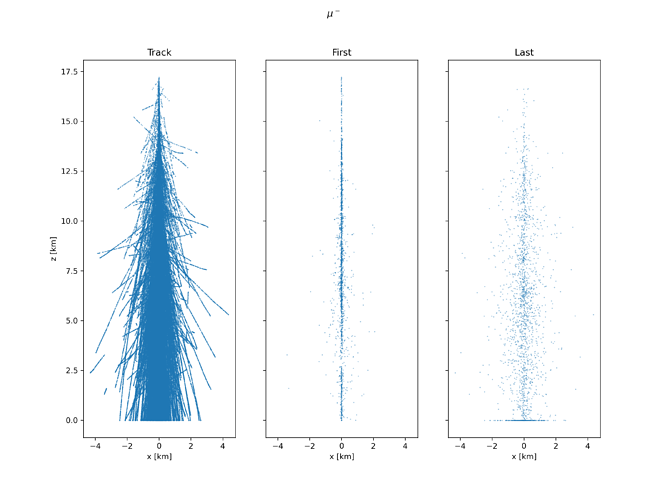 Many thanks,
Jordi