Dear community,
any suggestions on why does the "continuous" option of the USERDUMP produced collision file, generate a plot with photon trajectories which are transverse to the direction of motion?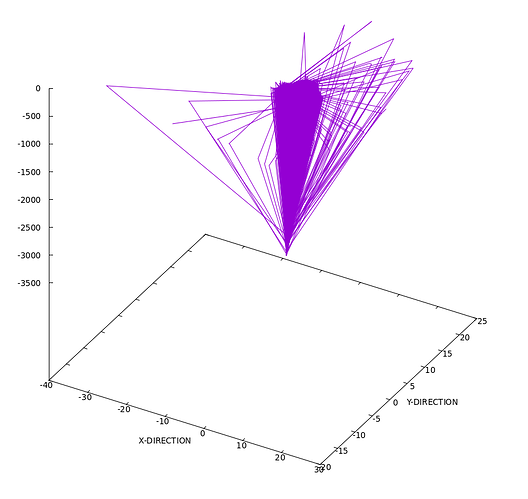 Unless if it's not plotting photon rays and the continuous option just linearly connects photon traces to each other that could justify the superfluous lines.
The BEAMPOS I have chosen has (x,y,z)=(3,0,-3230) and travels towards the +z direction.
Thanks in advance,
Nikos.