Dear Experts,
I am trying to simulate scintillator response to Am-241, Cs-137 and Ba-133. But in the spectrum extra peaks appears. Eg. for Cs-137 photopeak should be at 661.7 keV and x-ray peak at 32keV. But two peak appears between 660-660 keV.

Same with the Am-241, there maybe 3 peaks possible 20kev below 2 peaks and 59.5 keV photo peak but several other peaks appearing.

only Ba-133 is giving correct peaks.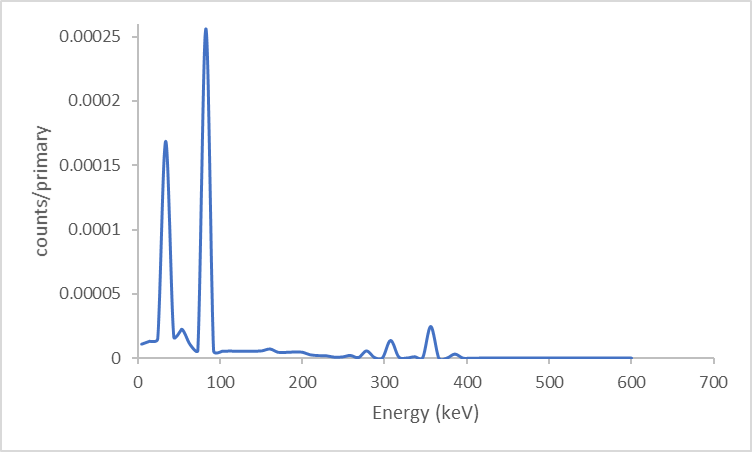 can anyone help me to solve this problem?
Thanks in advance.
YSO_Am241_12Aug21_17_tab.lis (45.1 KB)
YSO_Cs137_12Aug21_17_tab.lis (45.1 KB)