Dear experts,
I am using a round neutron source incident into a cylinder of Polyethylene, they both have a radius of 5cm.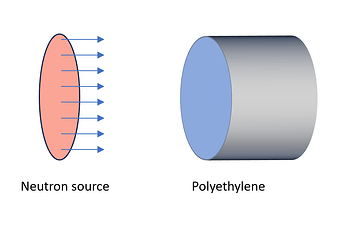 When I scored NEUTRON with USRBIN, I found that the number of neutron inside the PE increased first and then decreased, which is shown below:
And the 1D projections of NEUTRON, BEAMPART and THNEU-EQ scored by USRBIN are shown below: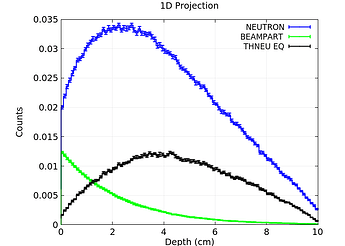 So how to understand the increase of NEUTRON? Is it because of the generation of thermal neutrons? And which quantity can indicate the attenuation of the neutron beam?
Best,
Shan