Dear Fluka Expert,
Now I want to measure the angular distribution of bremsstrahlung in the target,my settings and rusult are shown below.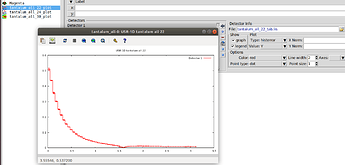 It is different from what I see in the courseware,It seems that I need to cosine the value of the x-axis.
I will upload my input file, please tell me what should I do.
tantalum_all.inp
(1.8 KB)
Li