Dear Fluka community,
I'm playing with the annular distribution already declared at the source_newgen to randomize my source. The initial beam starts from z = 72 km, x=y=0 with an inner radius rmin ~ 0 and rmax = 10 km (Section source_newgen 5.2.3).
Then, I fix the direction cos_x and direction cos_y leaving the cos_z negative (in the input) to randomize the direction downwards.
The next two figures give an idea of the distribution in xy and xz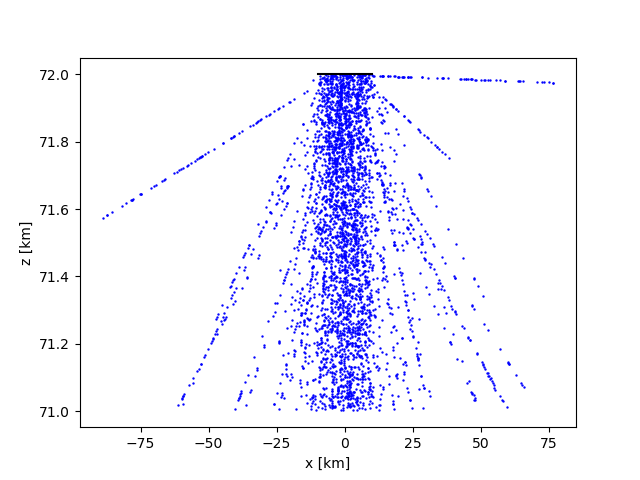 I was wondering if it is possible to, instead of randomizing the beam direction (second figure), point each primary to a specific position, let's say x=y=z=0.
Please find attached the necessary files.
source_newgen.f (19.0 KB)
shower.inp (1.4 KB)
usrdraw.f (7.4 KB)
Thanks in advance,
Jordi