Dear Flair Experts,
I am using FLUKA/Flair through the Win10 WSL method. Overall, the experience has been great and smooth, but I have run into an issue.
I am attempting to load a drawing/schematic into the Flair geoviewer. However, I cannot expand the "Calibrate Image" window as seen in my attachment. Simply put, my mouse cursor does not change its symbol to the expand window symbol.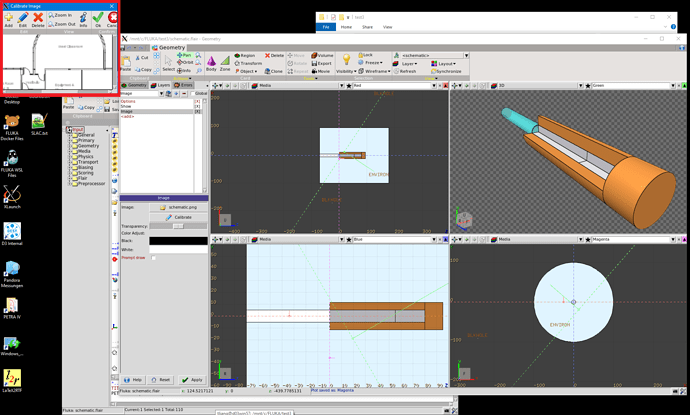 I am using Flair 3.1-1. Is this a bug? Is there a workaround? I have attached my input and flair files if needed. Thanks!
schematic.flair (23.0 KB) schematic.inp (10.1 KB)
Cheers!
Ted