Dear FLUKA experts,
I tried to simulate 12C ions with a water target (incident kinetic energy 400 MeV/u).

I used two different models in the DEFAULTS card, i.e. Precision and Hadrontherapy.
Then I tried to output the stopping powers, dE/dx by using the DELTARAY card.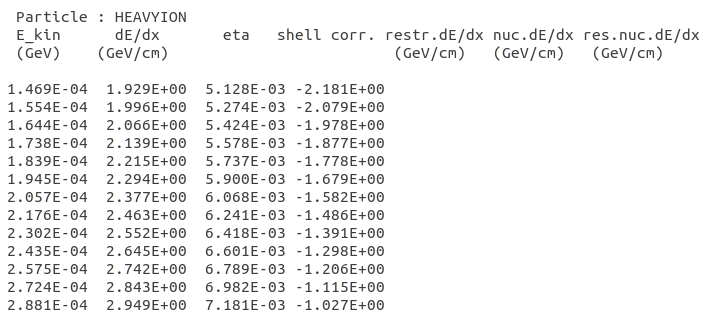 But the output of dE/dx by using the two models differ a lot, as shown below.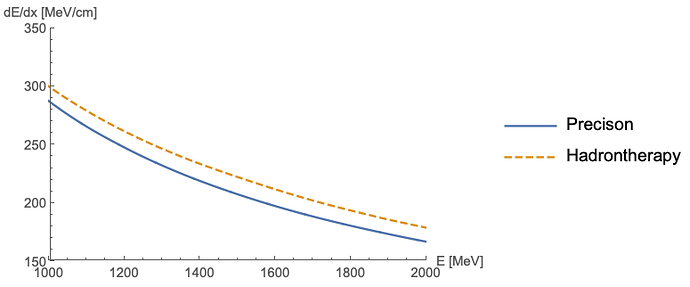 Is this correct? Which one is more reliable? Can anyone help me understand the physics?