Dear FLUKA experts,
I am trying to simulate the energy deposition of electrons and protons with different energies in the target material. When I was using electrons for simulation, I found that with the decrease of energy, the dose at the edge of the material was significantly lower than that in the middle, and there was a semicircular high dose area at the back of the material in Geometry, but the area of my source was larger than that of the target material.
The input is
Round Glass.inp (3.2 KB)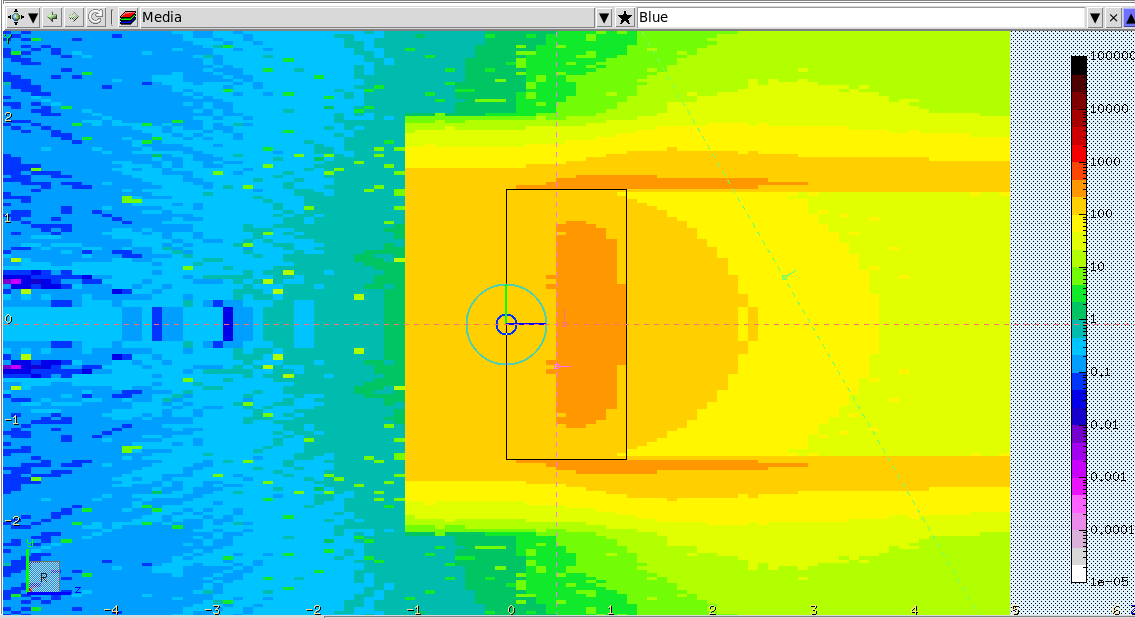 My question is why the dose is mainly deposited in the back part of the material and shows this semicircular shape. I don't know if I'm ignoring some physical process.
Thank you in advance and kind regards,
Best,
Zhuorun