Dear expert,
I got an error while running this input. I feel my understanding of LOWMAT card is not correct. On the other hand, if I use the commented portion (in the input) of the LOWMAT card, then no error is there but there is no output data file that I can process.
Also is it fine to use 40 yrs as irradiation directly ? Or do I have to give it in steps like 10 yr, 20 yr … 40 yr ??
Also, I have used a detector to estimate ambient dose due to gamma released from activation products in zircaloy 4 but I am not sure for which cooling period it will generate the output ?
Zr1.inp (8.7 KB)
Zr1.flair (5.6 KB)
source_newgen_plane.f (18.9 KB)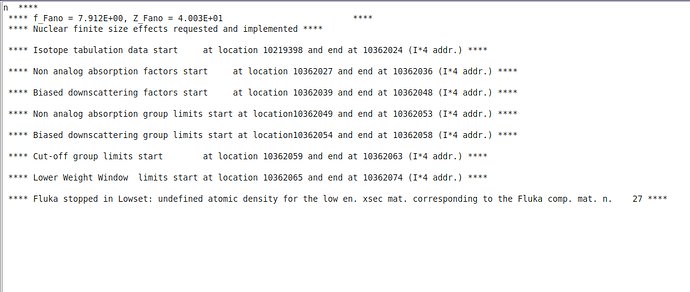 Regards,
Riya