Dear experts,
I want to set the energy boundaries to linear separation at different orders of magnitude in USRBDX card, just like "1e-5, 2e-5, 3e-5,…, 9e-5, 1e-4, 2e-4,…,9e-4, 1e-3, 2e-3, … "
I have set two different scenarios, as shown in the following figure. And the results are listed in the last two figures.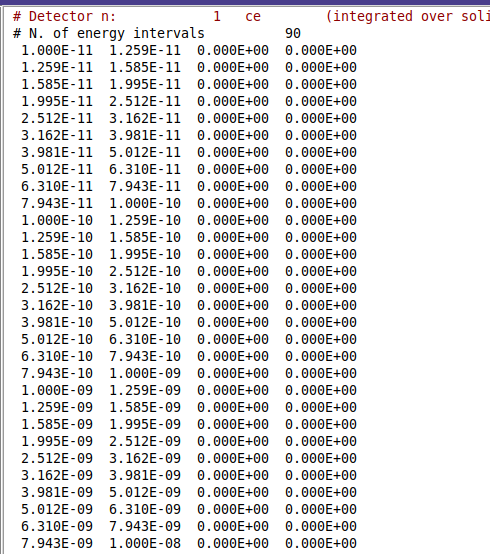 But this is not the energy gap I want.
Li