Dear experts,
I was trying to read photon spectrum from a text file. The program works perfectly when I am using spectrum2.txt but if I use spectrum.txt, the input is not running and these errors are shown in log file.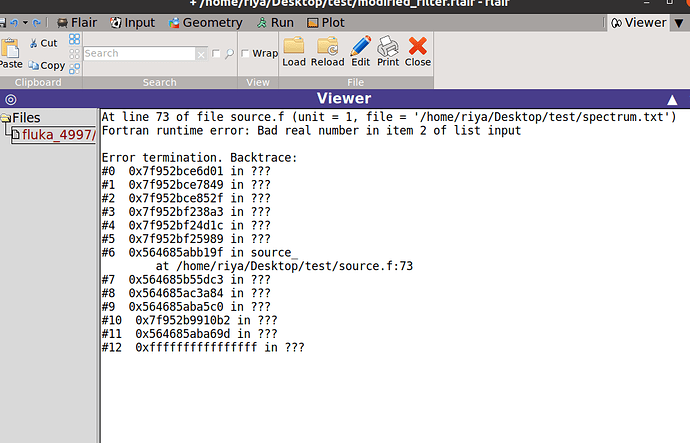 spectrum.txt (138 Bytes)
spectrum.txt (402 Bytes)
source.f (12.3 KB)
Is there any particular format that I have to follow in the text file ?
Thanks and regards,
Riya