Dear fluka experts,
all my flies are getting "finished with error". In output file, I got the message as per the snapshot shared.



As per the instructions, I have updated the version of fluka and flair to the newest one.
I also observed the error in connection as in image shared.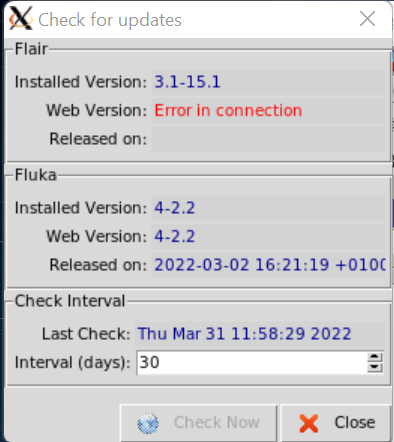 The same issue of this "error in connection" was observed from last one week with older version, but no such error was there with older version, it was running finely without any error from last 1 year.
I am not getting how to solve it. Please help me.
Here I have attached my input file.
barc_dose.inp (1.9 KB)
Thanking you in anticipation.