Dear FLUKA users and experts,
Today, I updated flair to version 3.1-9 and have noticed that my geometry disappears when I "undock" the Geometry tab. I have a dual-monitor setup and enjoy the benefit of editing my geometry cards on one screen and observing the immediate effect on my other screen.
This was not happening before the update. Has anyone else experienced this and/or know how to fix this functionality (see screenshot)?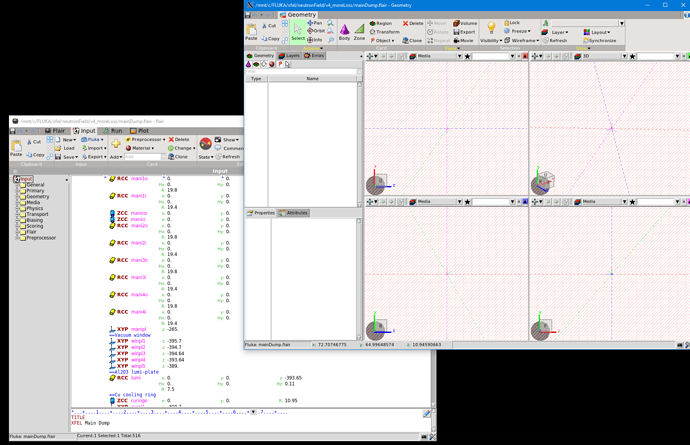 Cheers!
Ted