Dear FLUKA/Flair experts,
I installed FLUKA and Flair on window10 using WSL (ubuntu 18.04). I tried to load my previous flair project and it works well, but there is an error for a 2-D color fluence plot as the following figure shows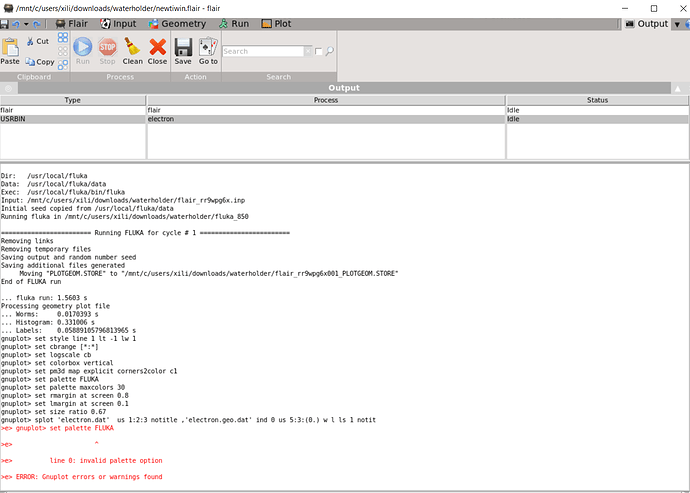 The color on the plot seems abnormal as shown in the following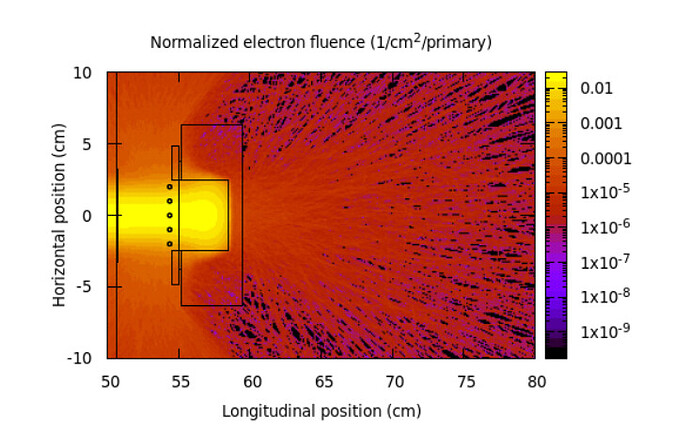 Do you have any experience to correct this? Thank you very much for your time and help.
Best,
Xi