Dear FLUKA experts,
Since the geometry is not perpendicular to the coordinate axis, rot-defi cards are used to the geometry and ROTPRBIN cards are used to the usrbin scores. In the Geometry-Layers-Usrbin, a rotating usrbin is dispalyed.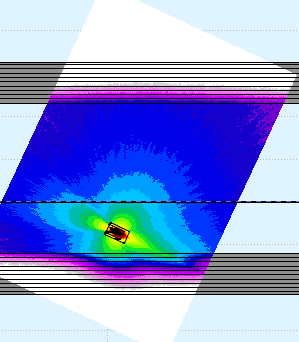 While a poltted 2D projection in the PLOT interface,the dose attenuation diagram is not matched the geometry.


How can I set the plot options to rotate the dose attenuation diagram consisting with the geometry.
HEPS_Linac_60m_L15R5_C_L60R20Fe_rotbin.flair (16.1 KB)
Thinks,
Best wishes to you!