Dear Experts,
I am currently, simulating hBN to thermal neutrons. Here is the spectrum that I get from the simulation.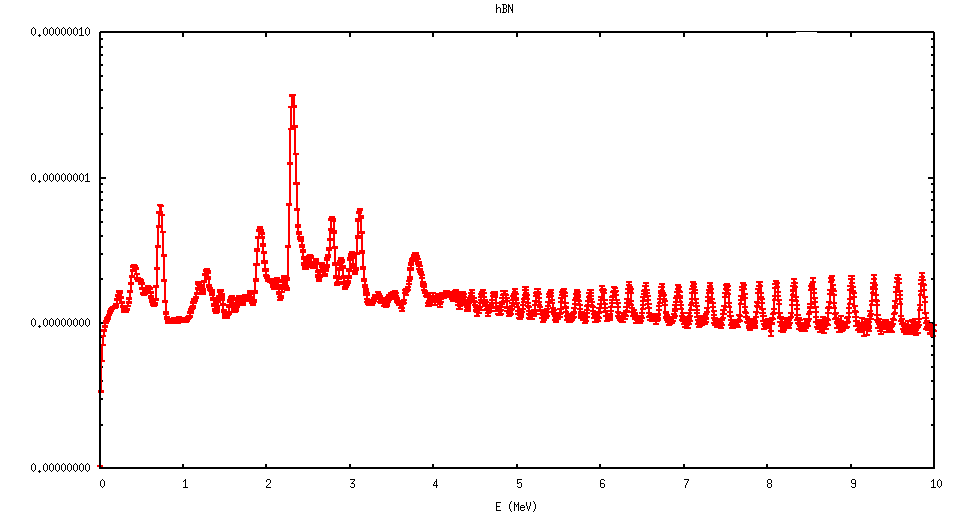 There are lot of peaks appearing alongside the peaks at 1.4 , 1.7, 2.3 and 2.7 MeV. There is a wired oscillation appearing beyond 4MeV. I would like to know whether this extra peaks appearing because of simulation error ?
If it is simulation error, please advice me to solve this.
Thanks in advance.