My login details can not access download page again. I want to download fluka 4.1, Always invalid email or password.
I also cann't download fluka using my login details. It seems need double verify to download.
Dear Saheed and Xiaoman,
First you need to select the Guest access option, then you can use your Lightweight account login.
Cheers,
David
Hello,
CERN changed the SSO authentication interface. You have to first click on "Guest access" on the bottom right corner, then enter your email and password in the new window.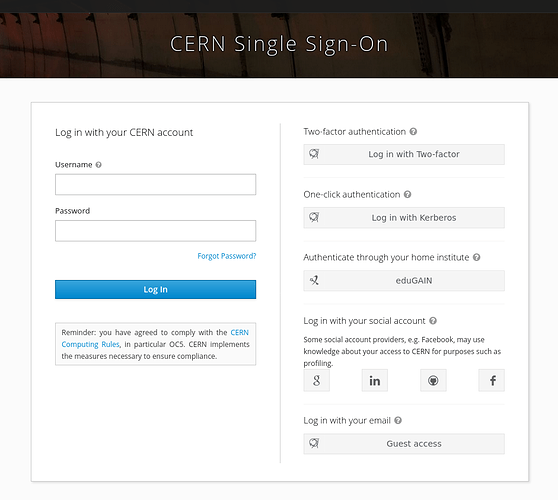 Cheers, Anton
Dear Saheed,
I don't find your email in our FLUKA user database. Did you follow the registration procedure as described in the page below?
Kind regards, Anton
Ok. Kindly remove my email from the forum.