Hello everyone,
I am trying to install the fluka… .deb package using Ubuntu 20.04. So I typed in the command
dpkg -i fluka-…-gforXX_amd64.deb
as it is described in the installation guide. Unfortunately I am facing the error dpgk is not found and I should try 'sudo apt install <deb name' instead, which I did, but now I am getting a new error saying 'unable to locate package'.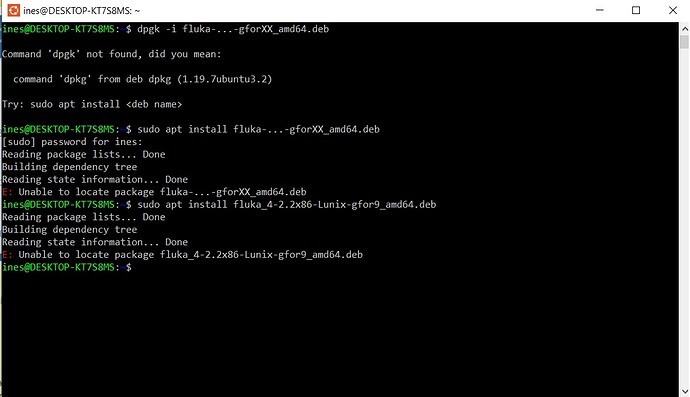 Can anyone help me? Unfortunately I do not have any experience with Linux, I tried to google and solve it, but could not help myself.
Thank you in advance,
Ines