Dear experts
When I run the last installation command: make in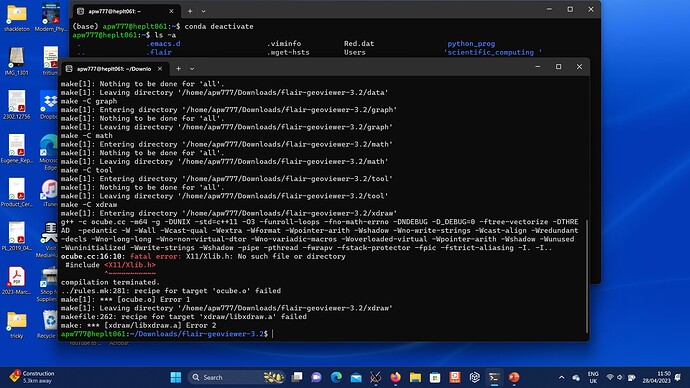 stall install-bin install-mime I get this error message (attached). Do you have any ideas how to resolve please?
Also I downloaded and unpacked the geoviewers files directly from the downloads directory. Is that ok or should I have unpacked it anywhere else?
Regards
Marvin