Hi everyone, my questions are related to some beginner simulations which I ran, wherein neutrons generated by a target were scored with USRBDX.
1.) I have shown my results in the attached photo. How can I go about correctly integrating the neutron flux within a specific range of neutron energies using Flair?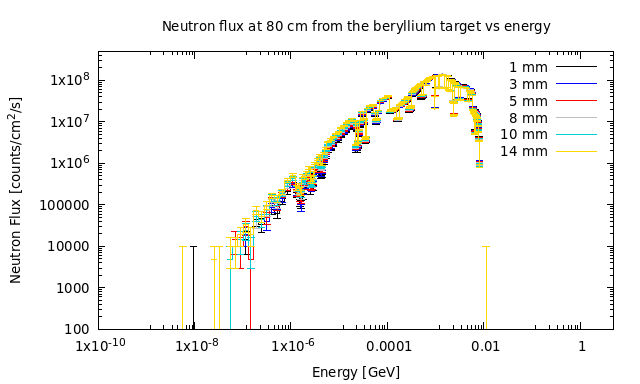 2.) If I want to improve the statistics, especially on the very extreme low energy neutron limit, what would be the best practice in terms of design of the simulation? Right now, the simulations shown in that plot have 10,000,000 primaries per run, 10 cycles each and I use 5 spawns for the computations. This takes me about 2 hours to run on my current set up.
Thanks so much for your help in advance!