Dear FLUKA expert,
In an input, sources are read from an external file. If the sources are considered as volume source (sampling uniformly through out the volume), then it is running properly. If I change it to a surface source (sampling over the surface only), then a large error file is getting generated. Here is a screenshot of it.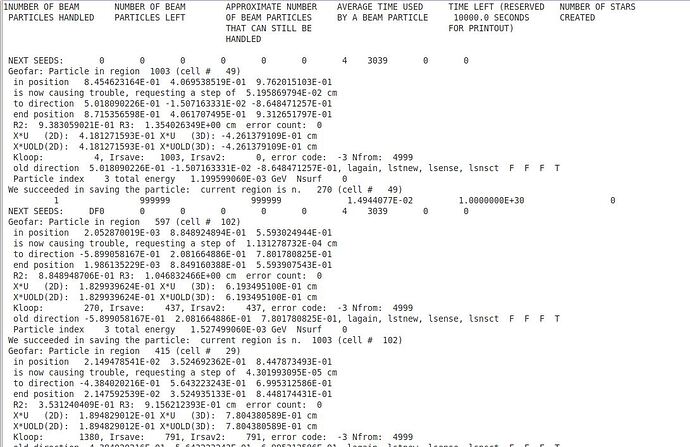 Here is the surface sampling source routine.
source.f (13.2 KB)
Can anything be concluded from the error file regarding the reason behind this?
Regards,
Riya