Dear fluka users and experts ,
After the previous topic i posted :Questions about energy deposition of electron beam on tungsten target - #2 by atsingan
I started a new experiment using the same target but with low energy x-ray photons about 16kev.the problem with the usrbin number of bins remains the same .
the file im uploading has phton beam of energy 16kev.
1.i have applied x/ymin=-0.55 and x/ymax=0.55 and Nbins=11 as it was suggested in the answer of the previous topic but no plot is created .This is applied in the file i'm sending you.
2.when i apply x/ymin=-0.5,x/ymax=0.5 ,Nbins=10 it works,but the plot is not symmetrical (for the reason explained in the previous post).As it is shown below,the energy drops very quickly ,which is not strange as the energy is very low isnt it?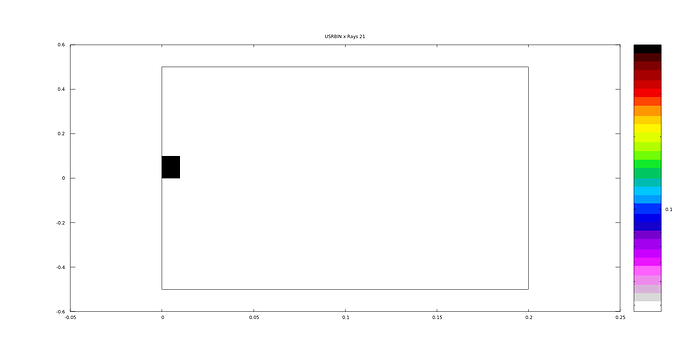 3.The basic reason i wanted to upload this file is that im not sure if i have used correctly the EMF-cut card ,cause i wanted to display all the particles and those of very low energy so i tried to lower the cut off energies for both photons and electrons.also activated single scattering.
4. the usryield card is not working,is there a problem with the value range ive chosen for the plot?
x_Rays.flair (2.8 KB)
Thank you in advance!