Dear FLUKA and Flair experts,
I am new to FLUKA and Flair.I successfully installed FLUKA and Flair on Windows 10 (Centos7 Virtual Machine). I was using the old packages of FLUKA (fluka2011.2x-linux-gfor64bit-7.4-AA.tar.gz) ,fliar (flair-2.3) and geoviewer(flair-geoviewer-2.3). I was trying to run the "FLUKA tutorial" from the official Flair site .
I got to the point 5 (Geometry Plotting) and when I press the "Plot" button I get an error:

After clicking the output button,I got the following messgaes: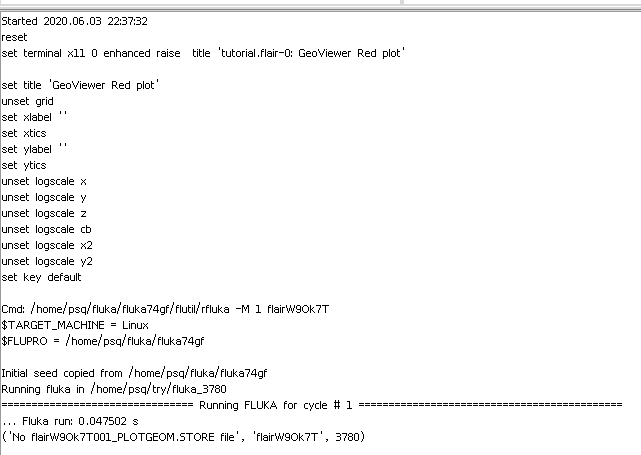 I also opened the file "tutorial001.log" which said " /home/psq/fluka/fluka74gf/flukahp: error while loading shared libraries: libgfortran.so.4: cannot open shared object file: No such file or directory"

And here are the inp and log filestutorial.inp (1.8 KB) tutorial001.log (149 Bytes)
By the way, I couldn't complete the command "make" under the fluka directory until I updated my gfortran complier from version 4.3 to version 7.4.
If you need more information,please let me know.
Thank you very much for your help!