Dear experts,
I am running a FLUKA simulation with an electron beam hitting an aluminum plate (called tagert1).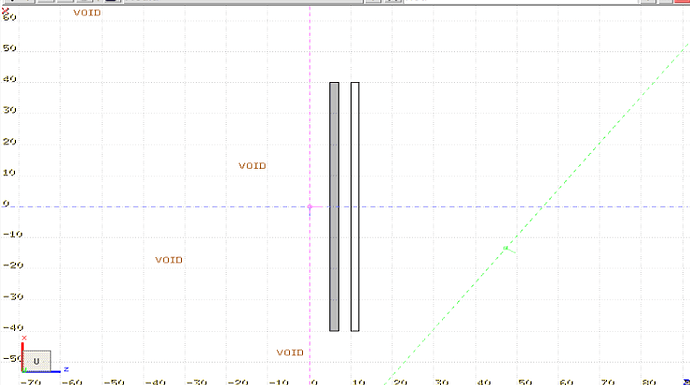 I'm interested in the total net charge of target1, so I use USRBIN to score it and get the result as following.



However,the simulation is run with a certain number of primary electrons(15000 in my case).

There is a parameter called beam current in electron accelators,often in the unit of mA.
I learn from the Internet that 1mA means there are 6.241E15 electrons crossing a certain section per second.
I want to simulate 1mA beam current of electron accerlator,but the number of electorns is too large for the card START to set.
Therefore,I have two questions:
(1) If I multiply the USRBIN result by 1.602E-19(elementary electron charge)and 6.241E15(beam intensity),can it reflect the real situation?
(2) If not,how can I set an electron beam source containing such a large number of electrons versus time?(As 1mA means 6.241E15 electrons per second, I'd like to set the source for ten seconds)