Dear @blefebvre
Thanks for your illustrated explanation. This helps a lot.
Here's my understanding of the absorption / diffusion coefficient. Please see if i'm right.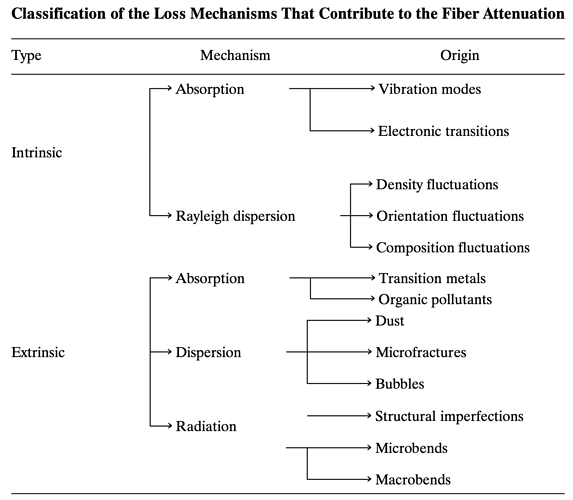 The total signal loss of fiber is defined as : Total Loss = Absorption + Diffusion.
And this attenuation factor (total loss) of fiber is given by the fomular :

z is the length of fiber, P(0), P(z) is the optical intensity for corresponding position of fiber.

From the brochure or papers, absoption / diffusion coefficients could be obtained. From the unit dB/km, we could conclude that the coefficients are defined by the above formula.
Here are my questions:
Could you please explain what the 10cm in the last post means? What is the calculatio formular of attenuation coefficient? Seems absorption coefficient is the inverse of absorption length?
In the following post, the diffusion is defined as the inverse of mean free length.
. https://fluka-forum.web.cern.ch/t/diffusion-coefficient/1761/3
So the Diffusion in OPT-PROP card this is not the common definition of diffusion coefficient in papers.