Dear Experts,
I am running simulations where i have a beam of different particles of energy 0.1Gev transfering through a gold target 5cm.I when i use proton or alpha particles beam i see a discontinuity in the spectrum
between 60-100kev where there is no fluence ,as shown in the pictures above.why is this happening?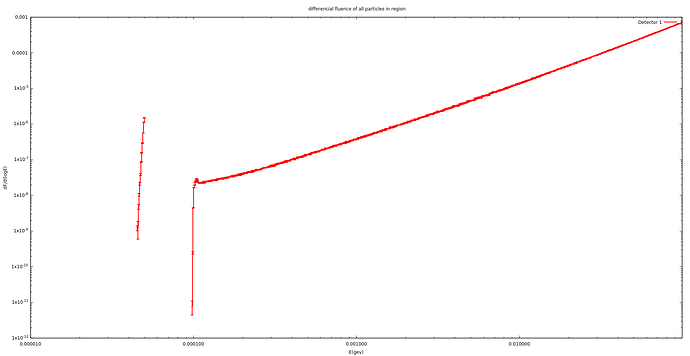 the first image is for protons and the second for alpha particles.
also i observe a big error at high energies for alpha particles(i mean the vertical lines ,if i have understood corectly they represent error).is there a reason for that.
thank you and im wating forward for your answer.