Dear FLUKA experts,
I have questions about the photo-induced reactions in FLUKA:
1- For incident photon energy of 16 MeV on a target such as Pb, what physics are used for the photon absorption process?
2- After the photo-absorption, are the evaporation, pre-equilibrium and direct mechanisms considered by PEANUT for the emitted photoneutrons from the excited target nucleus?
3- How can I plot the contribution of each mechanism like the attached figure?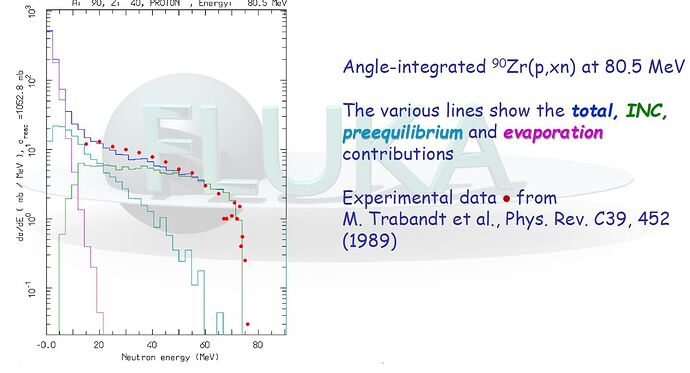 All your help is appreciated.