Dear FLUKA experts,
I would like to make a comparison between the 2D plots obtained through FLUKA and FluDAG. For this purpose, I have tried to use Paraview and Visit. Saying that I am new to both tools, I did not suceed in obtaining the same type of plot that is possible using Flair.
In particular, I have seen that in this slide (from a presentation), the plots from from FLUKA and FLUDAG have the same settings.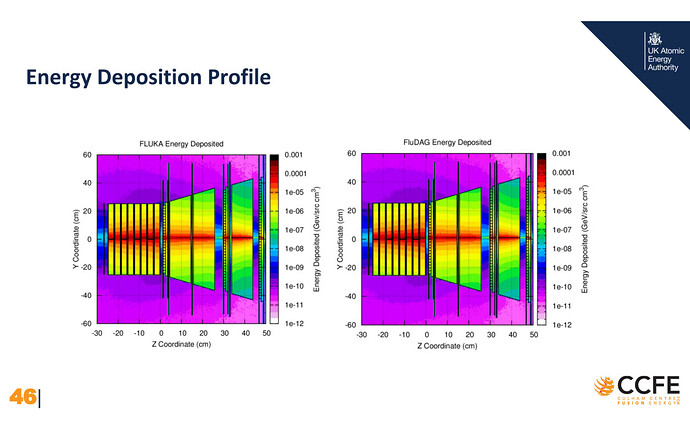 How is it possible to have the figure at the right?
Regards,
Lovepreet