Not sure if this falls in this category.
I am trying to duplicate a paper simulation for Lu-177, just a surface source of 2.5mm diameter sphere.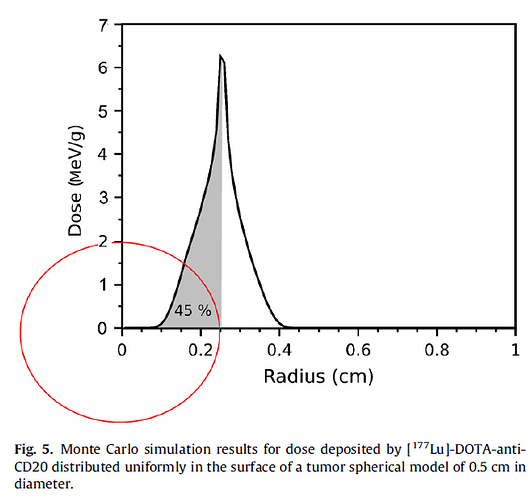 While my simulation results the dose drop-off seems much quicker than the paper.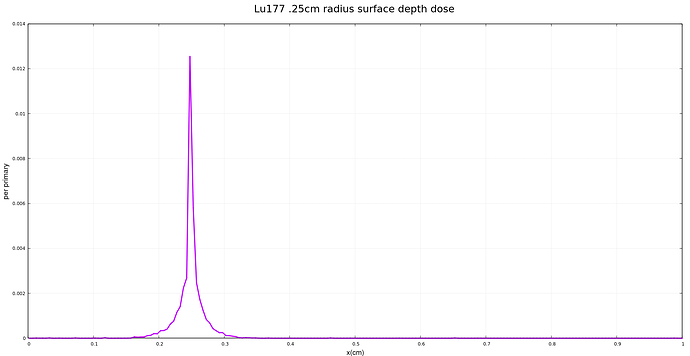 I run some point source and seems mean range and max penetatrion are shallower.
I attached my code and wondering did I set something wrong?
Thanks.
Lu177Surface.flair (2.2 KB)
Lu177Surface.inp (1.8 KB)