Hello to all,
I am attempting to simulate the dose deposition of a 150 MeV in an optic fiber composed of PMMA and polystyrene set in a PMMA phantom but a peak with a maximum greater than expected was observed.
Afterwards I used a simpler simulation with a polystyrene block between two of PMMA to see if the cause was the binning chosen but have been unable to identify the origin of the peak, which is still observed in the interface between the blocks.
The input is
IntStudyProton.inp (2.3 KB)
A plot with the peaks follows.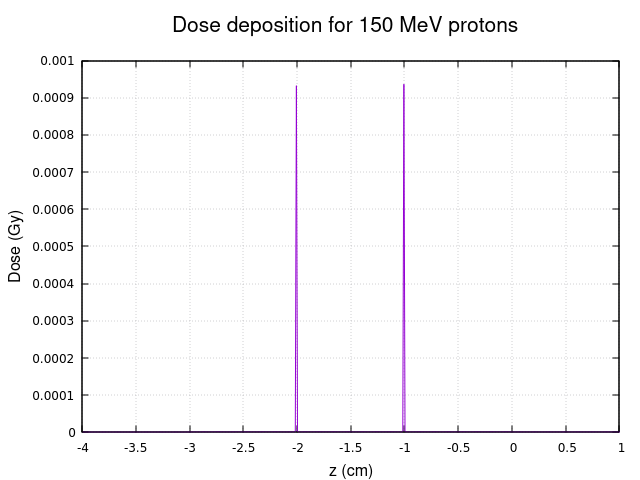 I would be grateful if you could help.
Thank you in advance and kind regards,
Daniel Salgueiro