Dear FLUKA Experts,
I am calculating residual nuclei produced by an accelerator beam incident upon a target and am running into some issues with calculations that I am performing below 10 MeV/A. The attached files are a simple example with a 208Pb beam incident upon a copper target. At 6 MeV/A (beam-test-2 in the flair file), I am seeing some production of 64Cu.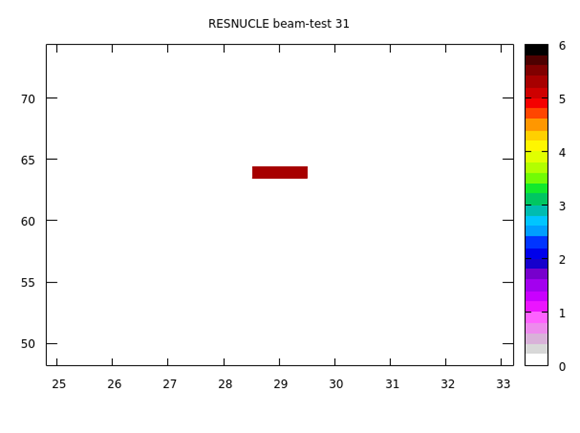 At 5 MeV/A, (beam-test-1), this calculation shows no residual nuclei or activity in the target. However, if I use a smaller nucleus at 5 MeV/A, e.g., 56Fe (beam-test-3), my calculation shows a handful of products as shown here: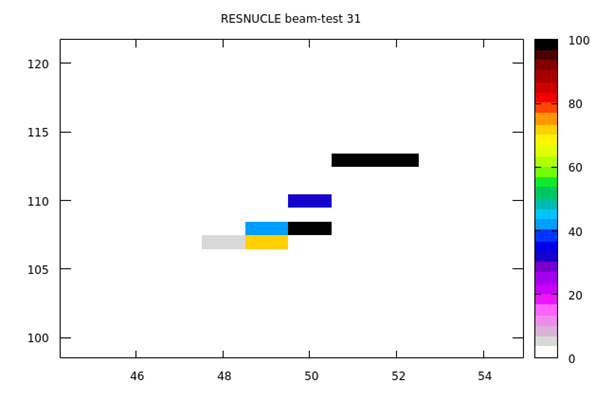 Is there a non-physical reason or an issue with my input that could result in no production of residual nuclei by 208Pb at 5 MeV/A?
I have tried varying the physics inputs and parameters to track down this issue without success. For the 208Pb ions, it appears that residual nuclei generation starts between 5.6 MeV/A and 5.7 MeV/A.
I greatly appreciate any help or guidance that you can provide to help me understand this issue. Thank you in advance.
John
beam-test.flair (3.5 KB)
beam-test.inp (3.0 KB)