[Countinuing from Scoring dose equivalent of particles in a room of air]
Thank you very much.I have generally observed that when i plot dose equivalent for neutrons or electrons the picture i take looks like the dose is deposited in certain places in space and much less homogenously than photons dose equivalet.why is this happening ? and i have seen in other simulations that there exist a dose equivalent everywhere in space ,even thought of very small value,but in my case the result is different,is there anything i have to change?
here is an example:my dose equivalent for neutrons :

their dose equivalent for neutrons: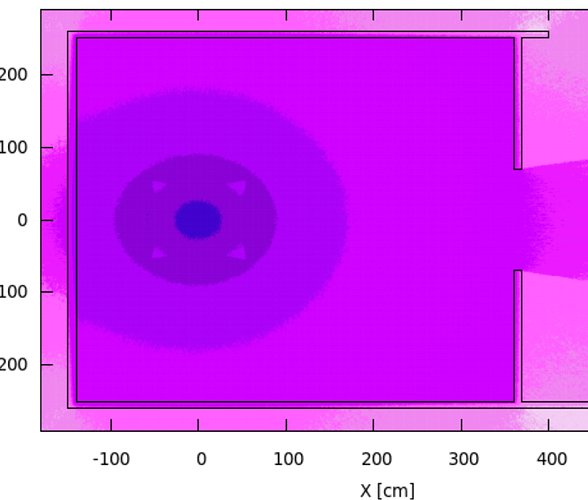 i have used the same electron beam:energy 12Mev,shape 0.36mmFWHM ,same target of lead.