Hello, FLUKA experts!
I have the following task. Construct the Co-60 source as six cylinders (each 50 cm long, diam. 2 cm) spaced 100 cm from a common center. The problem is that after I define the source and put them in their places, I cannot make them cylinders, dots only.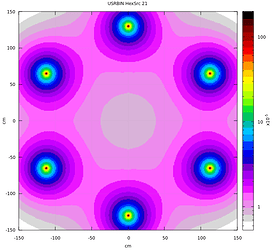 How to make each cilyndrical?
Thanks to advance.
HexSrc.flair (3.8 KB)
HexSrc.inp (3.7 KB)