Dear FLUKA expert,
In continuation to the previous discussion Biasing in FLUKA - #2 by horvathd,
I tried to modify the source.f, transported photons were registered for some histories, then it got stopped due to some error. Here I am attaching the .out and .err file. Can you please tell me what is the error showing here ?
cloud_01001.err (25.2 KB) cloud_01001.out (94.9 KB)
To test whether the sampling rules are written properly or not, I took a print of XFLKA, YFLKA, ZFLKA for 1000 histories for a single cycle. The plot is according to my intention. (please note a cylindrical volume has been rejected from sampling, since a phantom will be placed there in second step). The sampling is less in outer area and sampling is more as the region is closer to the cylindrical region. To compensate that, weights have been assigned accordingly.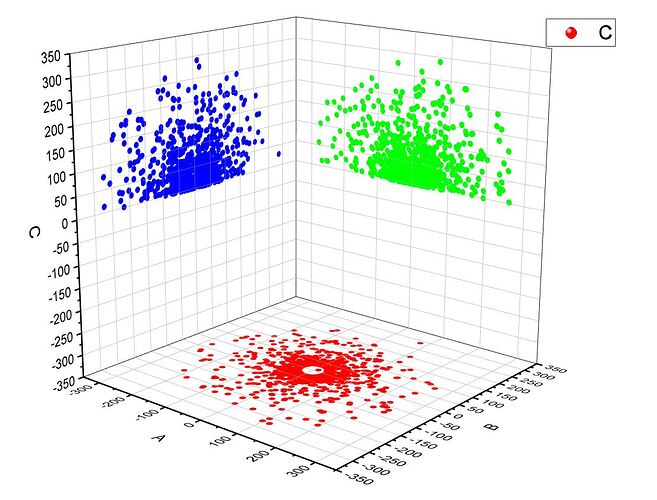 I took the print in log file, after 1000 histories, here is the log file. Some error is printing there also. I am unable to interpret it.
cloud001.log (102.9 KB)
Regards,
Riya