Dear experts,
In this simulation, I have considered a 9 MeV proton beam on thin Li7 target. The interaction will yield 7Be. Depending on the states of 7Be, I got different peaks in the double differential cross section spectrum. Their positions are matching nearly when compared with LISE tool. However, I have following queries regarding this:
The literature suggests the peak to be Gaussian in nature, however the simulation shows a flat top distribution. Can you please guide regarding this observation ?

I got few other peaks which I did not expect. I have marked them by yellow circle. (Please refer to the attached image)

I have marked few regions as blue i.e. the shoulder like data after the second excited peak, which should not exist.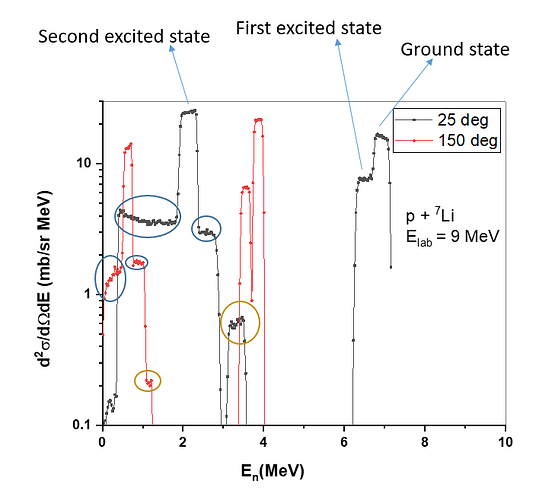 p_onLi7_9MeV.inp (3.9 KB)
Regards,
Riya