Hello fluka experts,
I am attempting to calculate the isotopic inventory following the irradiation of a Ra-226 target with 17 MeV protons: proton_10d.inp (3.6 KB)
I have attached my input file, which uses 10 days irradiation time as an example. The results of which can be seen below: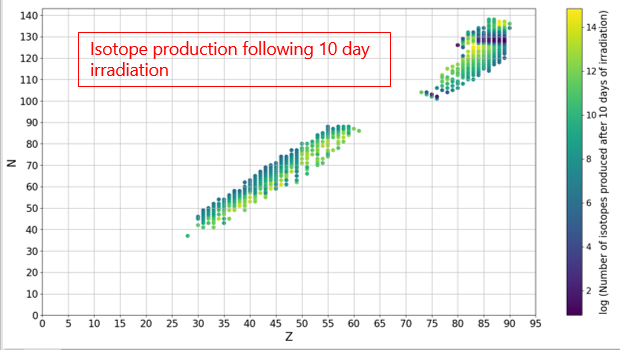 My problem is that I dont understand how the production of 210Pb, 210Bi and 210Po is so high, since the cross sections for these isotopes are very low when compared to others (such as Ra-225 for eg) at this proton energy. Also, I am surprised about how high the proton induced fissions reactions are, but maybe this can be explained with the really high error that can seen for a lot of them.
Any help would be very appreciated.