Thank you Amario for your kind reply.
I have thoroughly reviewed the Beginners' course material and relevant literature. As of now, I have been successful in detecting the defect by utilizing the USRBIN card with energy scoring. I have attached the 1D projection of the results. The void is clearly detectable in this case.
However, when I introduced the irostrand, I was unable to observe the presence of the strands. Additionally, I employed the USRBDX card with energy scoring, but I did not observe any information regarding the scattering angle. This has left me confused about how to determine the angle and energy of the backscattered X-Rays. I came across a similar study that has already been conducted (Study of a Compton backscattering wall defects detection device using the Monte Carlo method).
Furthermore, I noticed that while the 1D projection of USRBIN shows the defect, the 2D projection does not provide the same level of clarity. I have attached my updated input file for your reference.
I would greatly appreciate any insights or guidance you can provide to help me overcome these challenges.
Thank you once again for your assistance.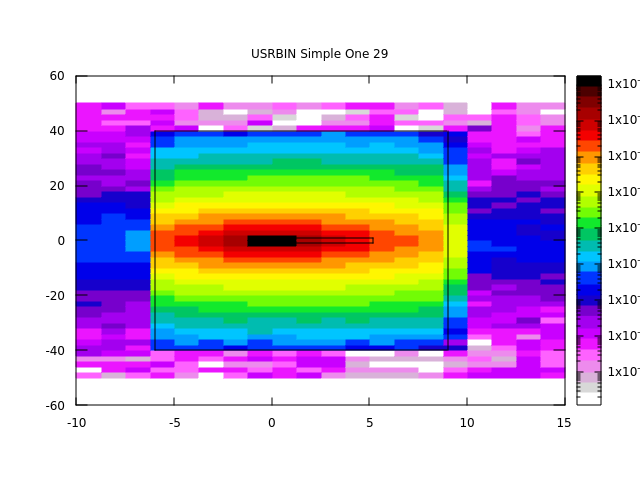 Simple One.flair (12.1 KB)
Simple One.inp (2.5 KB)