Dear FLUKA experts,
I am interested in understanding the surface reflection of electrons caused by Tungsten. In particular, I would like to obtain the reflected angle, and reading the different topics in the forum I understood that reflection is specular by default, so the electrons are reflected with the same angle, is this true?
In addition, I have made some runs to understand the electron reflection through the USRBIN card and trace the electrons.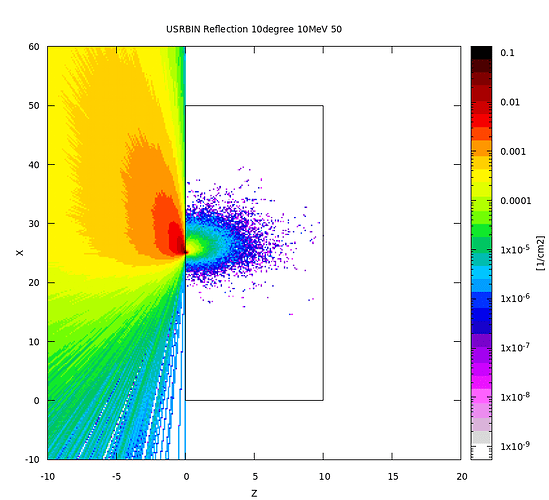 Near the surface, the electrons seem to be reflected by the same angle (in this case 10 degrees) however I do not get the reason why electrons are reflected in all directions.
Finally, I suppose that the reflection takes place on the same plane so in this case Y= constant for all the electrons, is it correct?
Best regards,
Lovepreet