Hi,
I want to calculate the neutron and gamma yield of the tungsten after the electron bombardment, and the activation of the tungsten after a year of continuous exposure.
1、The result of the yield is showing in the next Fig. The gamma yield is 5 times of the neutron yield.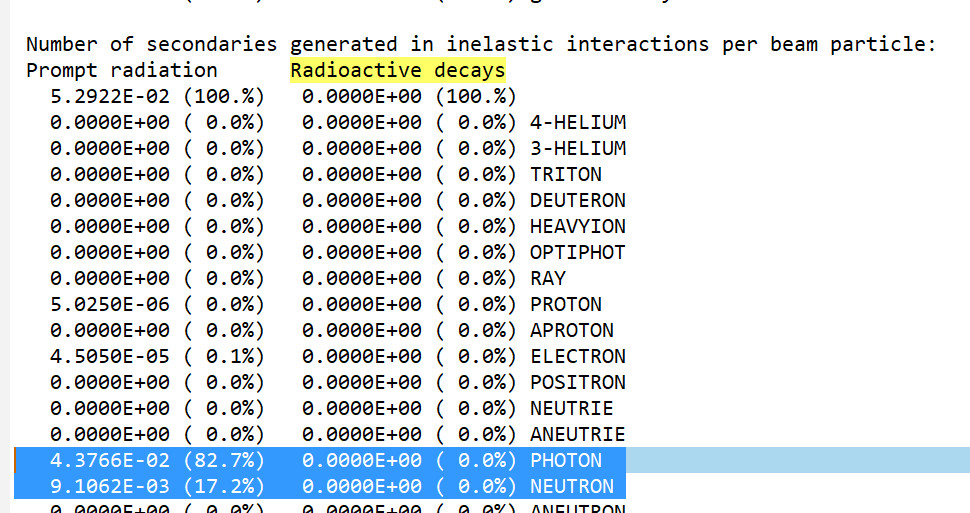 However, the gamma yield is about 2 orders of magnitude higher than the neutron yield in the calculation by MCNP. Therefore, is there any effect that has not been taken into account in the input file, resulting in such a big difference?
2、When calculating the activation of the tungsten target, all the outputs are zero, include the yield. Please help me to check the input file.
W2.inp (4.3 KB)
Thanks!