Dear FLUKA experts,
I am trying to generate a pulse-height spectra of the NM64 neutron counter. I'm using the galactic cosmic ray induced neutron flux at ground level as my source. Since the main detect media is the Boron-10, I am expecting to see that the main contribution of the signal to be alpha and Lithium. However, I got this huge resonance in the 0.5 MeV to 20 MeV range which is rather weird. Did I do something wrong with my simulation setup? If not, can someone can educate me more on what's going on here or point me in the right direction so I can try to understand?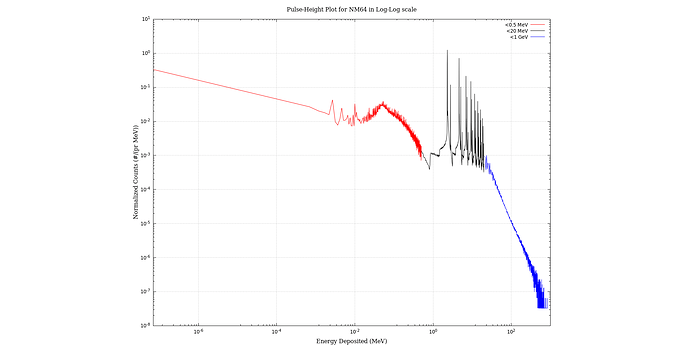 The attached are my files for the simulation.
GND_BF3.inp (2.1 KB)
GCR_N.txt (6.4 KB) GND_BF3_01001.out (140.9 KB)
Thanks in advance.
Martin