Dear FLUKA experts,
I use the USRBDX and USRTRACK tabs to record relevant energy spectrum information,But I don't know why only the low energy spectrum is not recorded. What's the reason? This is my input file. Please help me to see if there is a problem.
Energy.flair (5.0 KB)
This is the result of the energy information obtained.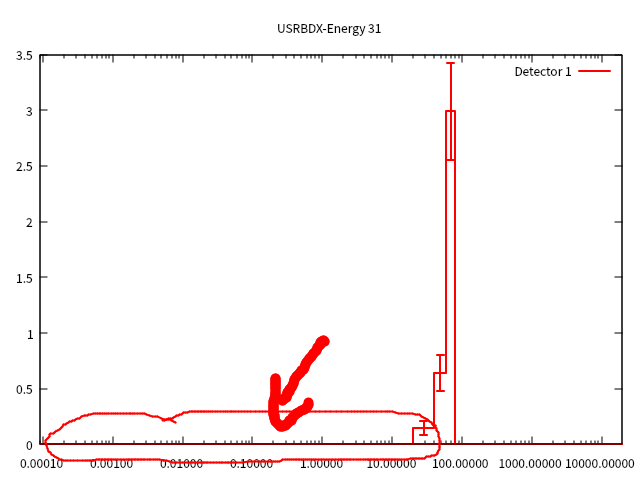 Thanks!
Chailin